If you have any questions about upcoming school events,
use this list of contact information to get ahold of whomever you need!
Adviser - Mrs. Waller (Can answer questions about most things involving Student Council.)
jwaller@atown276.net
President - Jack Landers (Manages the Stuco constitution and handbook and can answer questions about many Stuco related topics.)
john.landers@atown276.net
1st Vice President - Shelby Beil (Event planner for Homecoming and Winter Spirit Week)
shelby.beil@atown276.net
2nd Vice President - Morgan Patrick (In charge of Blood Drives and managing this website)
morgan.patrick@atown276.net
Secretary - Marlena Lovas (Manages minutes, and attendance and acts as AAHS Stuco Pointmaster)
marlena.lovas@atown276.net
Treasurer - Erica Lepper (Food Drives and Fundraising)
erica.lepper@atown276.net
Communications Director - Paige Steele (Manages Bulletin Board and all Social Media Platforms)
paige.steele@atown276.net
Powered by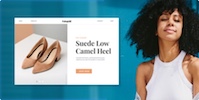 Create your own unique website with customizable templates.