Here is where AAHS Stuco newcomers can find any information on our council and how to earn points! The top members with the most points will have the opportunity to attend IASC State convention in Lombard this year. Also below you can find our constitution; a detailed list of rules and expectations for our Student Council members. If you wish to suggest amendments to the constitution, please raise your hand at one of our meetings and bring it to our president's attention. Any questions about these forms can be answered by either our current president, Taylor Dickerson, or our advisor, Mrs. Waller. Their contact information can be found on the contact page in the upper left corner.
2016-2017 Constitution -
(Position duties, council rules, general procedures)
Click here!2016-2017 Stuco Handbook -
(Further explanation of the constitution and includes new laws added this year)​
Click here!
Points System - (Things you can do to earn points)
Click here!
Powered by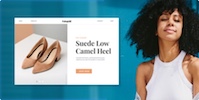 Create your own unique website with customizable templates.