Abingdon-Avon High School was established in the 2013-2014 school year after the consolidation of the Abingdon and Avon School Districts. We serve several communities in west-central Illinois. We are members of the IASC and belong to the Hopewell District.
Welcome to the 2015-2016 archive page. Here you will see the executive board, events, and other miscellaneous things from this school year.
Overview
President Taylor Dickerson effectively fulfilled her term as State 2nd Vice President
2nd Vice Jack Landers effectively fulfilled his term as Hopewell Liaison to the IASC
Delegate Morgan Patrick was elected as Hopewell 1st Vice President​
The Homecoming theme was "Classic Hollywood" and the winter spirit theme was "Footloose"
Active Senior delegates included Samantha Roberts, Shelby Colwell, Lindsey Nelson, and Jacy Johnson.
Active Junior delegates included Allie Bryan, Shelby Beil, Taylor Ginther, and Jaron Postin.
Active Sophomore delegates included Erica Lepper and Morgan Patrick.
Active Freshman delegates included Thomas Janssen , Jaclyn Janssen, Olivia Sims, Kelsey Lenz, Thomas McKluskie, MaKayla Sloan, Paige Steele, and Halee Hendel.
​Executive Board
Events


Hopewell Spring Convention-
11 delegates and 2 advisers attended the Hopewell Spring Convention in March. We were sorted into leadership styles, learned how to work with people of each style, and got to know our own council in a game called "Traitor" and other councils in improv lip syncs! As our own Jack Landers stepped down as Liaison, Morgan Patrick was elected as the District 1st Vice President!



Hopewell Fall Workshop-
This year we brought 12 delegates and 2 advisers to the Hopewell District Fall Workshop. There, we partook in a flag designing contest, a hypnotist speaker, and a speaker on our service project: St. Jude. Friends and memories were made!



​Fall Blood Drive-
This year's Mississippi Valley Regional Blood Center Blood Drive was held on October 19th. We exceeded our goal of 28 units raising a total of 33!
​IASC State Convention-

This year's State Convention was hosted by York High School and held at the Westin Yorktown Center in Lombard, IL. The Convention was held on May 4th, 5th, and 6th.
Powered by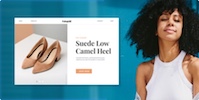 Create your own unique website with customizable templates.