Welcome to the Upcoming Events page! Below you can see all of the events that have been planned so far for this school year. Mark down the dates!!
Please note that most events require a certain number of points to attend, as it is
​impossible to send the entire council. Do your best to get points and have fun!

Key:
BLACK = Atown Events
YELLOW = Hopewell Events
GREEN = IASC State Events
Dates TBA:
Hopewell Summer/Back-to-School Retreat - August or September 2017
IASC Summer Camp - July 2017
AAHS Homecoming - September 2017
Dynamics of Trust - October 2017

Powered by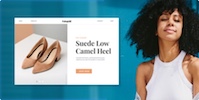 Create your own unique website with customizable templates.